Used PDOM-M-GRM-NSF Ice Shaver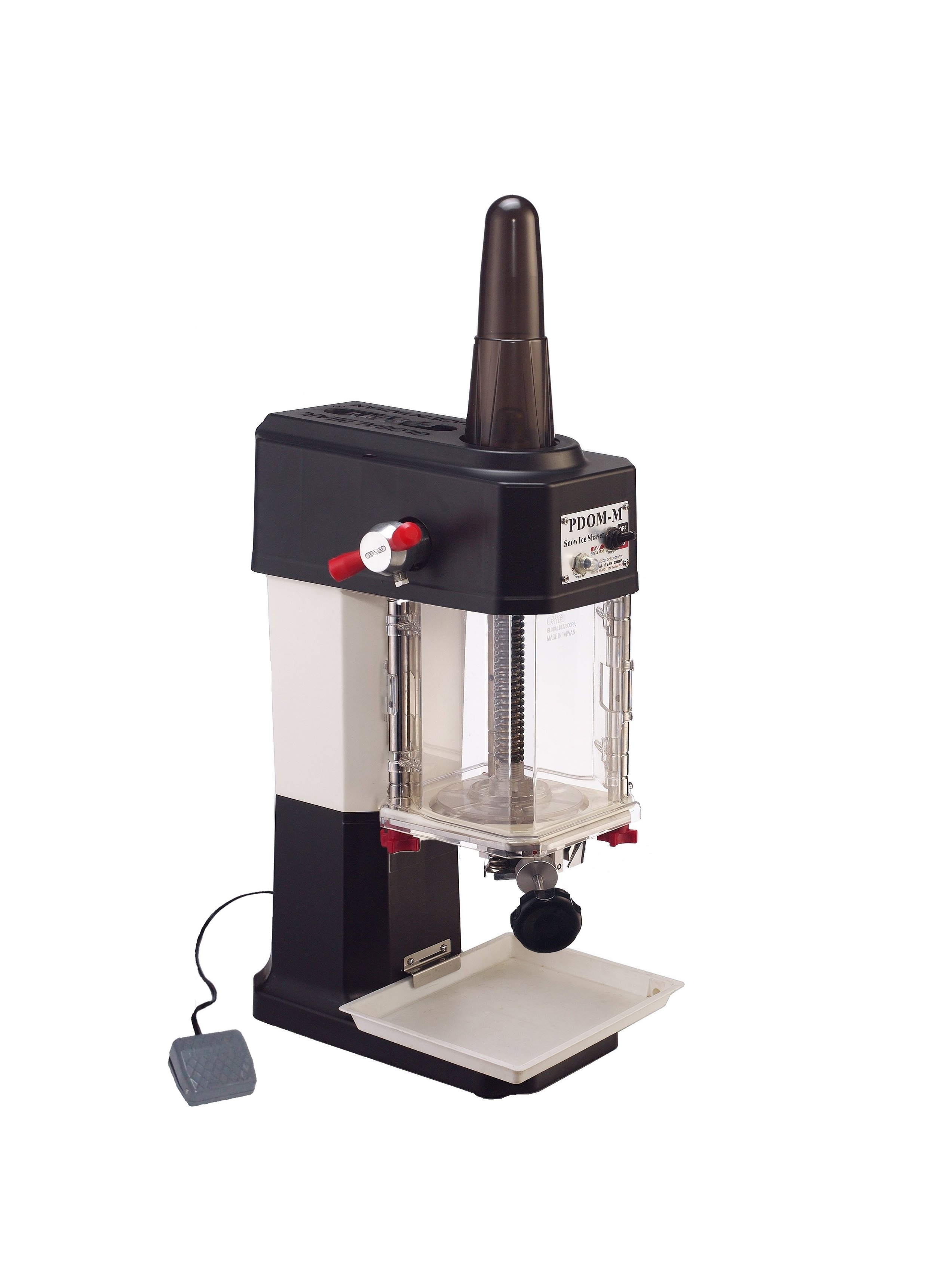 Used PDOM-M-GRM-NSF Ice Shaver
Description
The PDOM-M Ice Shaver has the unique centering design to secure ice block during shaving process and result in a more efficient shave. The high precision shaving blade, higher than any other commercial ice shaver in the market, makes high quality shaved snow. The food grade, non-porous shaving plate provides superior cleanliness, and it is certified by NSF - international and the easy removal of parts facilitates efficient cleaning. The new compact machine design saves on precious work space. The advanced design of nail-less ice block holder eliminates hand scratches and the alternative usage of the foot pedal frees the operator's hands when needed.
Specifications
International Certification: NSF

Color: Black

Shaving Plate Material: Germ Resistant Stainless Steel

Shaving Speed (Capacity): 4 - 14 oz / min

Max Ice Block Size: 6 in (Diameter) x 6 in (Height)

Voltage: 100-120 v / 50-60 hz

Power: 185 w

Weight: 42 lbs

Dimensions: 15 in x 11 in x 32 in

Made in Taiwan
Please Contact Us For The Purchase Of This Used Unit.
Six Months Warranty

TAX INCLUDED

PICK UP ONLY
Only 3 available
sale